[ultimate_heading main_heading="Choose Your Service" margin_design_tab_text=""][/ultimate_heading][child_pages]
IntelliTeK takes pride in offering comprehensive managed IT services for companies across Australia. We only provide your business with best IT solutions which is complimented with around the clock 24/7 helpdesk support and monitoring. We also take pride in offering network support and maintenance, and we deploy our experienced and highly skilled engineers to your site should there be a need to.
There is never a one size fits all package, fortunately here at IntelliTeK we are all ears open to what you want for your business and we are ready to customize a package which fits the size and scale of your business.
Our Partners: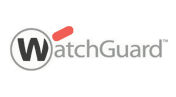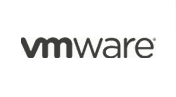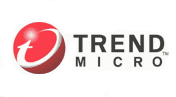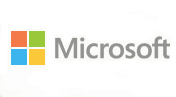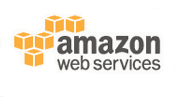 Why choose us?
✓ We are ready to provide you with a personalized package, with specific IT components or with the whole managed IT package – just tell us what you need
✓ We have dedicated teams and dedicated engineers who are assigned to your company/case so you wont have to worry about the points of escalation
✓ Our 24/7 helpdesk is just one phone call or one email away from addressing your concerns
✓ Our presence is Australia-wide and our service offering is tailor made to provide your business with end to end management of your IT

The Benefits Of Managed IT Services
✓ Reduce financial risk via a fixed monthly management fee, increasing your control over your technology budget
✓ Reduce operational risk through 24/7 proactive systems monitoring and alerting

✓ Modular flexibility with options to tailor a solution to support and manage all, or part of your IT solutions the way that you want
✓ High levels of service through strict service level agreements (SLAs) providing guarantees around availability and performance of your environment

✓ Access to experienced and highly skilled engineers around the clock
✓ Increase performance and productivity through better uptime across your infrastructure via proactive, real-time system monitoring and issue detection


Why IntelliTeK?
✓ We are 100% Australian-owned with 60 years of IT consultancy and Software Engineering experience
✓ We implement continuous business improvements with strategic guidance and consultancy for optimising your IT needs including business case preparation and capacity planning
✓ We have access to technology by leveraging our wide range of industry leading vendor relationships

✓ We have one single support operation for your entire IT portfolio
✓ We strive to solve issues at the first point of contact and prioritise client's SLA's

✓ We have a helpdesk which is available 24 hours a day, 7 days a week
✓ We have a proven transition process that enables us to take on board a wide range of clients and work load

✓ We are centred around providing affordable and high-quality managed IT services
We can accommodate whatever your needs are – to discuss your Managed IT Services and IT Support options:
Call us directly on 1300 768 779
Email us at info@intellitek.com.au
Live chat with an IntelliTeK representative via the Live Chat module at the bottom right of the screen
Or message us using the form on this page