Ransomware plagued Drug & Alcohol Services Association (DASA) months before they came on board. Like many Australian businesses, DASA had seen their fare share of ransomware and cryptolocker attacks which led them to reconsider their managed IT services provider. Our offering of malware and phishing protection, spam and unwanted mail prevention/interception and end to end next generation protection makes for better and stronger security for businesses. Our security and defences evolve as the ransomware evolves, so this addressed DASA's main concern. Sophos is a recognized threat protection leader. SophosLabs network provides continual intelligence updates on the latest malware attacks, phishing campaigns, and infected websites.
They keep users productive by intercepting all emails containing suspicious content, attachments, or URLs, using the latest antivirus and phishing detection technology that constantly updates to detect the latest threats, using anti-spoofing technology preventing phishing and imposter emails reaching your users, using reputation filtering that blocks more than 99% of spam at the gateway, before it consumes any of your bandwidth and filters incoming email using a variety of advanced detection methods, across dozens of languages.
The unique technologies of Sophos are designed to stop attackers before they have a chance to throw their first punch. Rather than examining hundreds of millions of known malware samples, Intercept instead focuses on the relatively small collection of techniques used to spread malware. This way, we can ward off zero-day attacks without having even seen them first. Sophos also provides a powerful virus cleaner. While most traditional virus cleaners simply remove offending malware files, Sophos Clean goes the extra mile by eradicating the malicious code and registry keys created by malware as well. It'll be like your machine was never infected in the first place.
We also migrated them to office 365 resulting in greater business flexibility and a reduction in costs. Based in the cloud, Office 365 means that staff no longer need to be chained to the desk to access company data and be productive. It is possible to work from mobiles, tablets and laptops and it's all backed up by comprehensive security measures. A company's greatest asset is its data and documents. Losing these can be disastrous and Office 365's data protection and backup offers companies the peace of mind that the data will always be accessible.
As established companies have most of their internet technology based around Microsoft, it makes sense to migrate to Office 365 and reduce complexity, moving commodity services to the cloud. Its ability to simplify the administration of IT is very appealing to managers and provides greater assurance of continuity and security compared with a company's own in-house capabilities.
---

Association of Certified Charted Accountants (ACCA) were in need of a managed service provider to handle all of their IT needs. We provided them with full managed IT service support with around the clock, 365 days a week telephone and email support. ACCA are assured that their networks, emails and IT operations are being watched over every minute of the day and if they require any assistance, whether big or small, they can pick up the phone, email or fill up our web support form and they will be attended to immediately.
Full Managed IT Services should be left to the experts, which is why when ACCA put pen to paper with IntelliTeK, they knew they were in safe hands. When companies come to us and present their IT needs they usually mention the following: limited resources/expertise within the organisation, budget restrictions, lack of visibility in IT, vulnerable business ecosystem and compliance.
With SMB's being the prime targets for cyber criminals out there, it is a risky playing field to purchase IT independently. With strict internal Service Level Agreements (SLAs) in place a true managed IT provider like IntelliTeK will leave you worry free.
---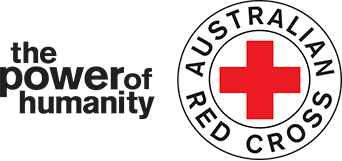 Having 240 servers, we successfully completed a large scale data centre migration to Amazon Web Services (AWS). One of the most important and common problems with data migration is the fact that it's usually brushed to one side and left for the IT department or IT outsourcing company to handle it. They consider it one of many routine tasks which IT employees should be able to pass through without any special help nor support. Unfortunately it's not. Data migration isn't just a matter of IT, it's a process which involves almost every employee across the organisation. Therefore it requires engagement not only from IT, but also from experts from other departments, data users, etc. What else is needed is the ability to allocate powerful system resources to data migration so that it could be completed quickly and efficiently.
AWS offers a suite of tools to help you move data via networks, roads and technology partners. Data is the cornerstone of successful cloud application deployments. Your evaluation and planning process may highlight the physical limitations inherent to migrating data from on-premises locations into the cloud. The daunting realities of data transport apply to most projects. How do you gracefully move from your current location to your new cloud, with minimal disruption, cost and time? What is the smartest way to actually move your GB, TB or PB of data? It's a basic underlying problem: how much data can move how far how fast?
Fortunately AWS has the right tool for everybody and we here at IntelliTeK take pride in offering them all and ensuring that each and every migration goes smoothly. AWS and IntelliTeK has partnered with industry vendors to make it very easy to bring your backups and archives into the cloud.
---
IT infrastructure and disaster recovery (DR) services were costing Sydney-based online procurement firm Marketboomer thousands of dollars a year until it made a decision to begin using cloud services in 2013.
Marketboomer CEO Nathan Gyaneshwar said it was coming to the end of a contract with a hosting provider and wanted a service that cost less and would be more flexible.
"When we decided to take an audit of our systems, we discovered that under a flexible payment model with Amazon Web Services [AWS] we could achieve a 30 per cent cost saving in the first year on our IT services," he said.
According to Gyaneshwar, the ability to scale infrastructure up and down on an hourly basis was attractive. However, because the company doesn't employ an IT manager, he contacted IT services firm, IntelliTeK, to help manage and monitor the AWS service.
"The issue is that unless you have full-time IT resources, the developer's time tends to get sucked up because they happen to know the most about computers. You force them into doing IT admin work that they're just not trained to do," Gyaneshwar said.
"With AWS, we only pay for what we use. That alternative meant the cost of hiring an IT manager was just way higher."
Gyaneshwhar said the advantage of using IntelliTeK is that he has access to several team members with different areas of expertise.
"There have been a lot of benefits for us. If I need a new server, I've got access to it within less than an hour. If I need increased bandwidth between servers, I can ramp this up very quickly," he explained.
Because the company is paying by the hour, Gyaneshwar estimated he could save 30 per cent on his server costs. Disaster recovery has also improved since moving into the AWS cloud. Under the previous arrangement, he estimates that it could have taken up to two weeks to get servers back up and running if the system shut down.
"With AWS, we're using the Singapore data centre to host our production machines. All of those machines are replicated in their Sydney data centre," he said. If a disaster did happen, it would now take about 90 minutes for services to be restored.
CEOs and CIOs should be taking a serious look at cloud computing, and not only for the improved bottom line, he continued.
"Nine months ago, we felt it was just impossible for us to go to the cloud because it didn't sound robust enough. The [advancement] cloud computing has made over the past two years means I have no concerns that it is going to be dangerous to host information in the cloud."
One project Gyaneshwar is now keen to explore is the use of data for customer insights. Because Marketboomer is a transactional marketplace used by five star hotels and their suppliers, it collects useful data about these transactions.
"We get a lot of pricing and product information so this will allow us to provide trends to customers," he said.
For example, one insight the company could offer to customers is price trend analysis. Marketboomer's database contains over 1 million catalogue items.
"Whenever we see activity around a product in that catalogue, it's across the board. For example, if I buy a can of Coca-Cola in Australia I can see the price difference between Sydney and Perth," Gyaneshwar said. "That data allows me to analyse price movements and seasonal or regional trends. I can look at a whole bunch of metrics that impact the price of a product.
"By the end of 2014, I envision that we will provide proactive insights to our customers and take actions based on the information we are giving them."