Australian businesses that need to use the cloud platform for all or some of their applications must first move those applications to the cloud. Migrating data from one or several sources into a target platform or application is a big risk. Data migration is easier said than done. However, with IntelliTeK Data Migrations Services, you get the skill set, experience, resources, mindset and proven methodology required to move your business functions.
IntelliTeK is a Sydney-based consultancy that has helped de-risk cloud based data migration services in Australia. As a leader in software engineering and IntelliTeK data migrations services, IntelliTeK has enabled hundreds of Australian businesses to enjoy the following benefits:
Reduced risks through strong approval practices, data validation and workflow
Proven methodology and planning that takes into account data volume and value, proper scheduling and hardware requirements
Reduced costs – The firm avoids deployment delays and reduces manual migration efforts to reduce costs.
Use of Right Technology & Skilled Staff to simplify complex migration processes
IntelliTeK data migration services make it easier for Australian businesses to achieve easily accessible and up-to-date data. Also, our services increase the efficiency of your business, boost your decision-making ability and amplify your agility to offer the right products to your clients.
With IntelliTeK data migrations services, you are assured of a high return on investment (ROI) for the new cloud based applications. IntelliTeK's team works with your business to manage the process and assess the data to ensure the integrity and accuracy of your data.
IntelliTeK has supported a large number of customers over the years by offering services like software development, cloud computing, virtual desktop hosting, cloud based software solutions, disaster recovery and data migration. The firm has a dedicated team that offers 24/7 support to reduce your in-house support costs and maximise your IT investments. Our skilled professionals can integrate new applications and requirements to meet your needs.
IntelliTeK will seamlessly and effectively transfer your infrastructure into the cloud in an efficient manner. With a highly-skilled team and years of experience and expertise in this field, you can trust IntelliTeK data migration services to drive your business to greater heights. IntelliTeK promises quality and positive results at an affordable cost.

Why IntelliTeK?
✓ We are 100% Australian-owned with 60 years of IT consultancy and Software Engineering experience
✓ We implement continuous business improvements with strategic guidance and consultancy for optimising your IT needs including business case preparation and capacity planning
✓ We have access to technology by leveraging our wide range of industry leading vendor relationships

✓ We have one single support operation for your entire IT portfolio
✓ We strive to solve issues at the first point of contact and prioritise client's SLA's

✓ We have a helpdesk which is available 24 hours a day, 7 days a week
✓ We have a proven transition process that enables us to take on board a wide range of clients and work load

✓ We are centred around providing affordable and high-quality managed IT services
Our Partners: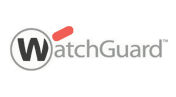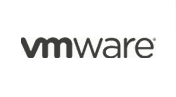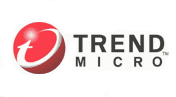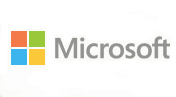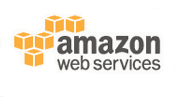 We can accommodate whatever your needs are – to discuss your Data Migration Services options:
Call us directly on 1300 768 779
Email us at info@intellitek.com.au
Live chat with an IntelliTeK representative via the Live Chat module at the bottom right of the screen
Or message us using the form on this page