Originally based in North Sydney, IntelliTeK are no strangers to acquiring and serving clients Australia-wide. With clients as far out as Alice Springs, IntelliTeK have no issues with providing the best managed IT services to companies and organisations in the Gold Coast area.
IntelliTeK welcomes potential new clients from all areas of Australia including Adelaide, Brisbane, Gold Coast, Melbourne, Darwin, Perth and Hobart. It doesn't matter to us as we are 100% confident in delivering the best possible service to ensure that the IT side of your company or organisation is flourishing leaving you to focus on more important aspects of the business.
IntelliTeK are always one phone call, email or site visit away from attending to your managed IT services needs. We offer a wide range of services from our full package of managed IT services to individual services which you may choose as a standalone service including IT security, cloud computing, data networking, disaster recovery, data migration, consulting services and software development.
Our IT helpdesks are client-specific running 24 hours a day, 7 days a week. If you go for the full managed IT services package, we will work towards squeezing in the most for your monthly budget. We also have internal KPI's and strict service level agreement's (SLA's) which we follow to ensure the service level quality we provide clients is always Grade A+. Our team consists of IT and Software engineers with a combination of 60 years experience producing results for clients Australia-wide. We offer all of our IT services in the Gold Coast area and we are more than willing to assist on-site where necessary despite the distance.
There's no harm with getting in touch and speaking to one of our sales advisors – see what fits your budget and requirements. IntelliTeK are in close partnership with the following vendors: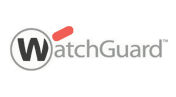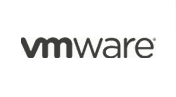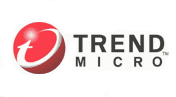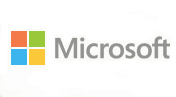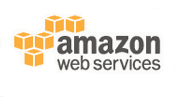 We are firm believers in using WatchGuard for your IT security needs, Amazon Web Services for your cloud computing solution needs and Cisco for your hardware needs. Packaged together we are confident we can source and provide you with a better deal for your managed IT services in the Gold Coast region – we are only one phone call, email or chat away from getting in touch with a sales advisor, who themselves are engineers and will know more about the products and services to fully meet your needs. We don't believe in up-selling – which is why we will only offer you what is necessary taking into account your requirements and most importantly your budget.
To furthermore bolster our case for doing business with us, check out our existing client case studies page and see how we have managed to succeed in providing successful IT solutions for businesses Australia-wide.

What to do next?
Get in touch with us using any of the following methods:
Call us directly on 1300 768 779
Email us at info@intellitek.com.au
Live chat with an IntelliTeK representative via the Live Chat module at the bottom right of the screen
Or message us using the form on this page